About Tok Air Service
Zack Knabel, Pilot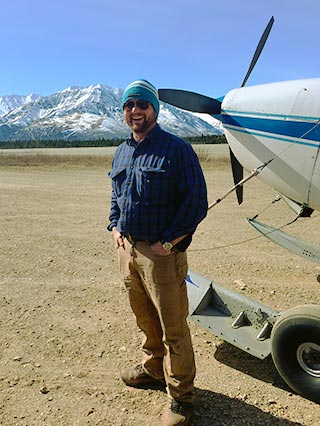 Third generation pilot, Zack Knaebel was born in Fairbanks. He started flying at age 11 and has been flying Bush Alaska ever since. Zack now lives in Tok, Alaska, and from there he flies clients out to experience the vast Alaskan wilderness. His main areas of expertise include Wrangell National Park, Eastern Alaska Range, Chugach mountains in the Valdez area, and Charley River.
Zack's passion is exploring new places in this area of Alaska. He is constantly on the look out for new places he can land his bush planes, through out all times of the year. His aim is to make the wilds of Alaska accessible and affordable for everyone, while showing them hidden gems for their recreation of choice. Zack's flying skill and guiding experience provide clients with a winning combination that results in successful "once-in-a-lifetime" adventures.
We invite you to come discover the untouched Alaskan wilds with Zack, and let him take you to the places you won't want to leave.
The Tok Air Service Fleet
Tok Air Service is comprised of three aircraft, each specializing in different performance aspects of bush flying needed to accessing remote location.
Piper Super Cub, N6593A is our go to sports car. She has the ability to take off and land in short distances.
Cessna 185, N714LS, is our party hauler. Got loads of gear, larger groups, or both? 4LS is the plane to get it all in and still land in shorter spaces.
Piper Super Cub, N82022 is our 180 hp work horse. She has right stuff for heavier loads on short strips.